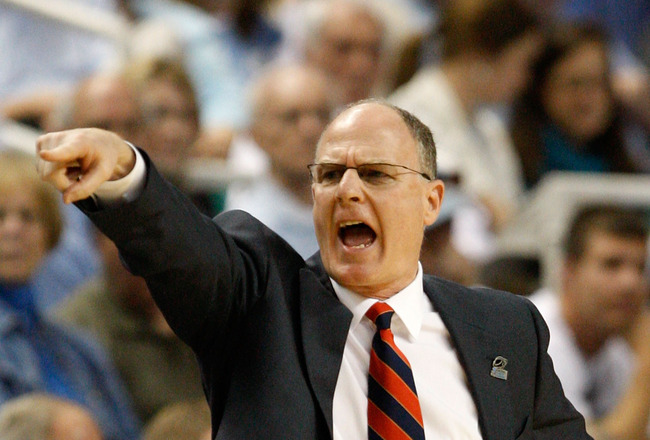 The Richmond Times-Dispatch's Eric Kolenich has announced that the NCAA will hold a conference call in regards to Radford Athletics:
NCAA has announced it will have a conference call regarding infractions at Radford. Could be interesting.
Radford's likely infractions stem from former coach Brad Greenberg's involvement and improper benefits to French native and junior college transfer Masse Doumbe. The Sporting News described the Doumbe situation:
Doumbe, regarded as the best player on the team, was ruled ineligible for last season after having been found to have played for a junior club team in France that included professional players. The NCAA infractions incurred when Greenberg allowed Doumbe, an ineligible player, to travel with the club on several road games.
Greenberg left the Highlanders in May and RU is in their first season with former VCU assistant coach Mike Jones at the helm. Currently Radford is 6-24 and dead last in the Big South Conference. Mike Jones does have four talented players signed to national letter of intents:
YaYa Anderson, 6'2, SG, Palmyra, VA (Fluvanna County)
Rashun Davis, 6'0, PG, Charlotte, NC (Davidson)
Lucas Dyer, 6'8, PF, Richmond, VA (Deep Run)
JuWan Wells, 6'6, SF, La Plata, MD (La Plata)
It will be interesting to see what the NCAA has to say about Radford and if any punishment will be dolled out. It will be even more interesting to see if all four of these players remain committed to Radford. Could the Highlanders loss be the Lancers gain?